Do you have a split personality? Well, clothes do change the way you behave and it affects your attitude as well. We welcomed shirts that can be worn for office and school.

We have accessories and belts to complement your clothes too! Come and take a look!

Special Package Deal: Buy any accessories or belts with our DEBUT COLLECTION and get $3 off purchase with FREE NORMAL POSTAGE!!




Available:

Bowty (Pink)
My Life Essentials


The Rest are all sold.
Leave emails behind if you want to request for backorder of sold/pending items






Winners of Contest #1 are encouraged to use their prizes for this collection.
Contest #1 Answer: Love Is Blind
1st: Jolene
2nd: Le Duan
3rd: Angeline

Missed out on our Debut? Click to go back :))
Special Package Deal: Buy any accessories or belts with our debut collection and get $3 off purchase with FREE NORMAL POSTAGE!!
Take me back to Debut Collection, pretty please!


If not, ready for our 2nd Collection? Scroll down for more :))






CLOTHES

No.1 Sweet Pur - $24 [ALL SOLD]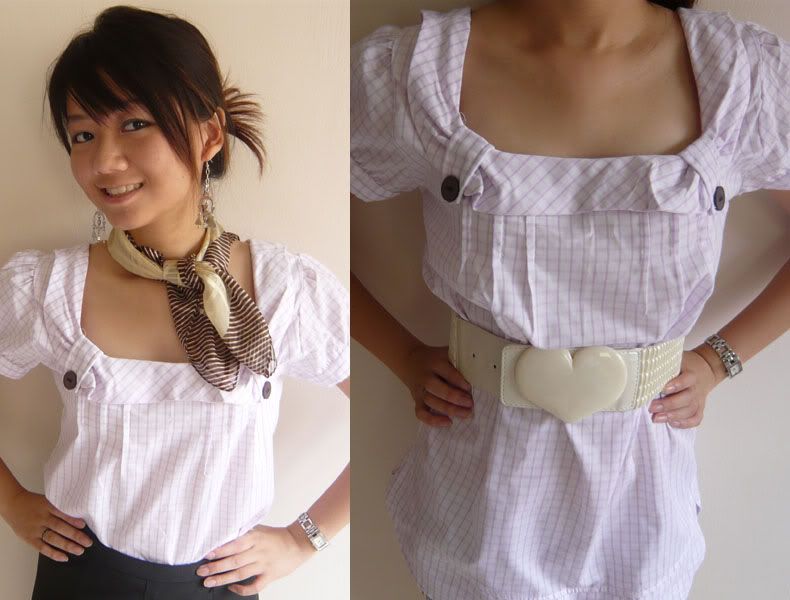 No.2 Bowty (Pink) - $23 (1 PIECE LEFT)
3. Bowty (Green) - $23 [ALL SOLD]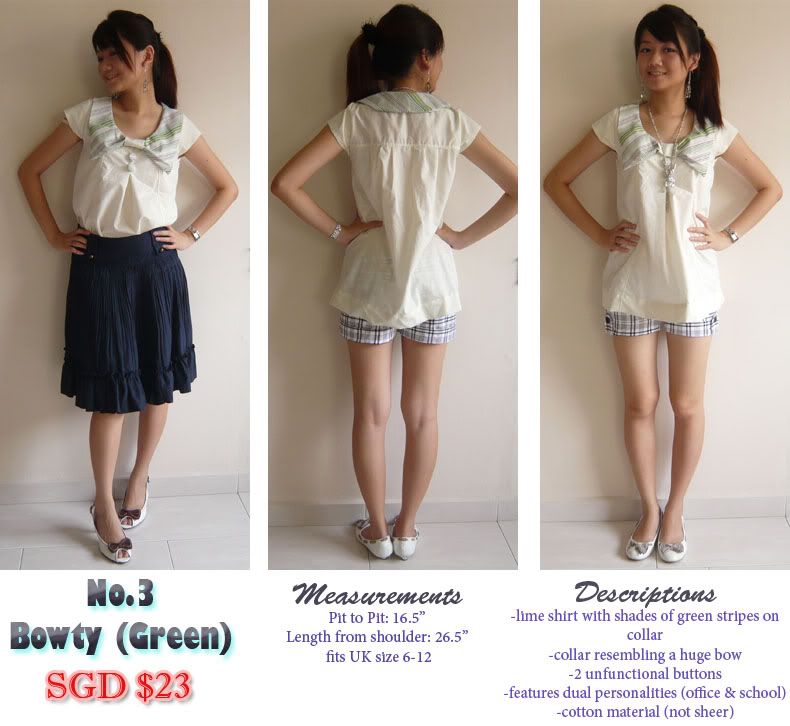 4. Doublexation - $24 [ALL SOLD]
5. Frills de Nice (Blue) - $26 [ALL SOLD]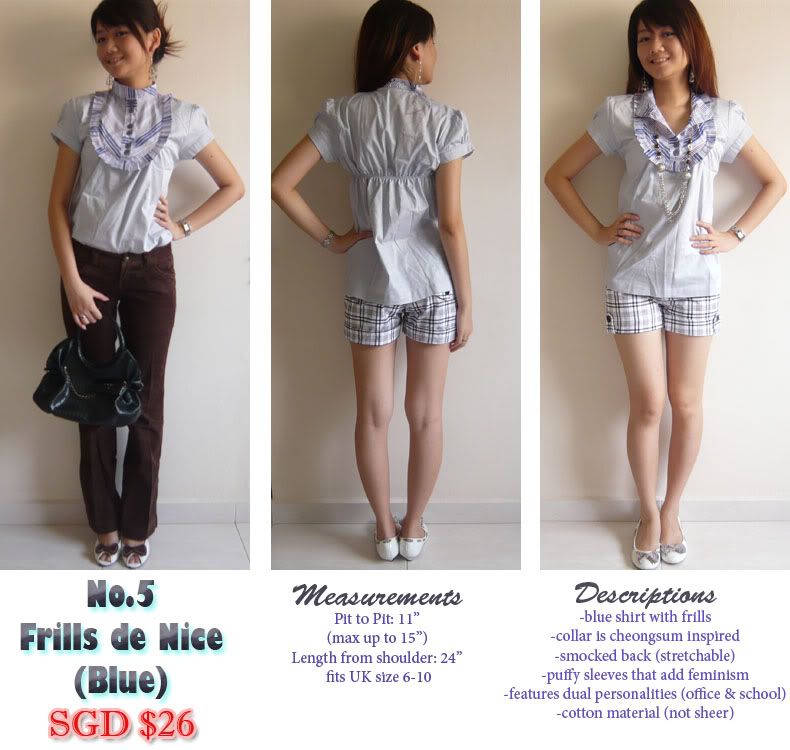 6. Frills de Nice (Beige) - $26 [ALL SOLD]
7. My Puffy Boyfriend (Lime) - $28 (ALL SOLD)
8. My Puffy Boyfriend (Light Grey) - $28 [ALL SOLD]
9. Momento (Brown) - $22 [ALL SOLD]


Missed out on our Debut? Click to go back :))
Special Package Deal: Buy any accessories or belts with our debut collection and get $3 off purchase with FREE NORMAL POSTAGE!!
Take me back to Debut Collection, pretty please!

NECKLACES


10. My Life Essentials - $15.90 (1 PIECE LEFT)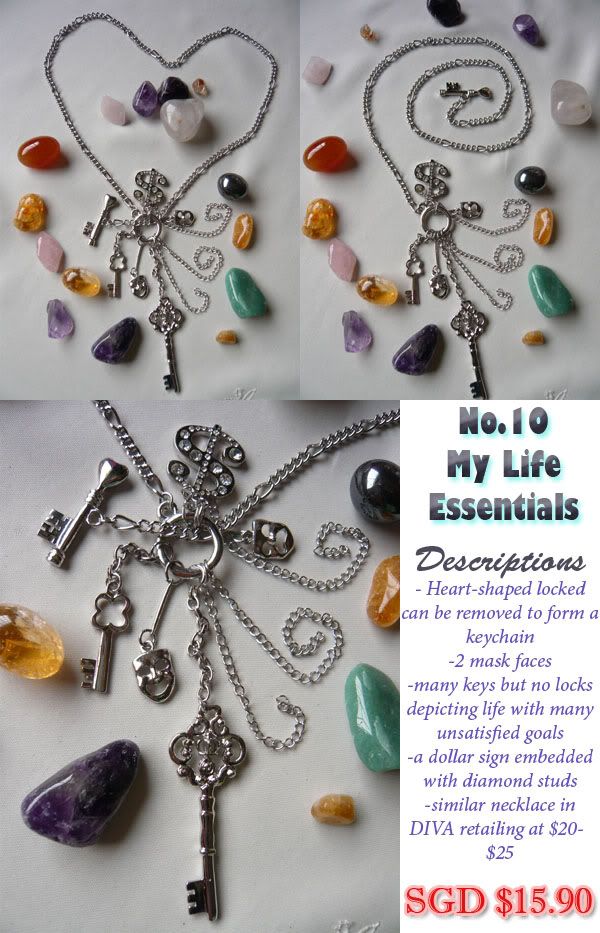 11. Legendary Amazon - $19.90 [SOLD]
12. Butterfly Pollen - $12.90 (ALL SOLD)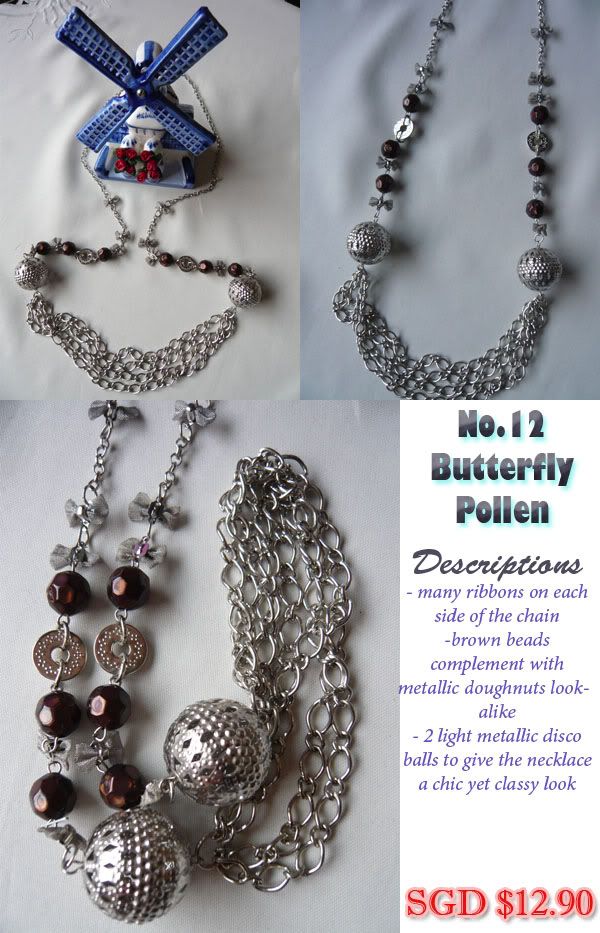 13. The Wings - $13.90 (ALL SOLD)

14. Wheels of Feathers - $15.90 [SOLD]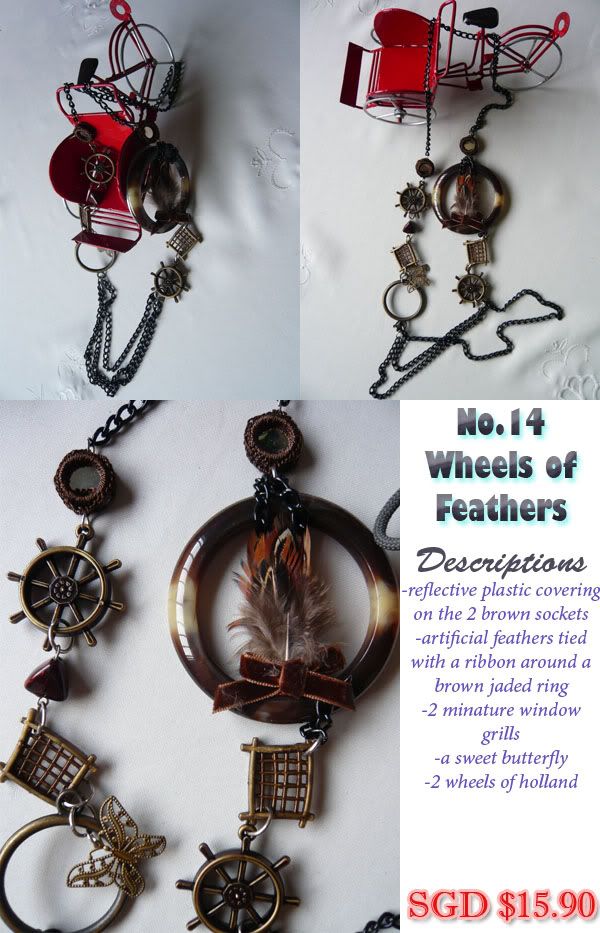 15. Love Indulgence - $13.90 (ALL SOLD)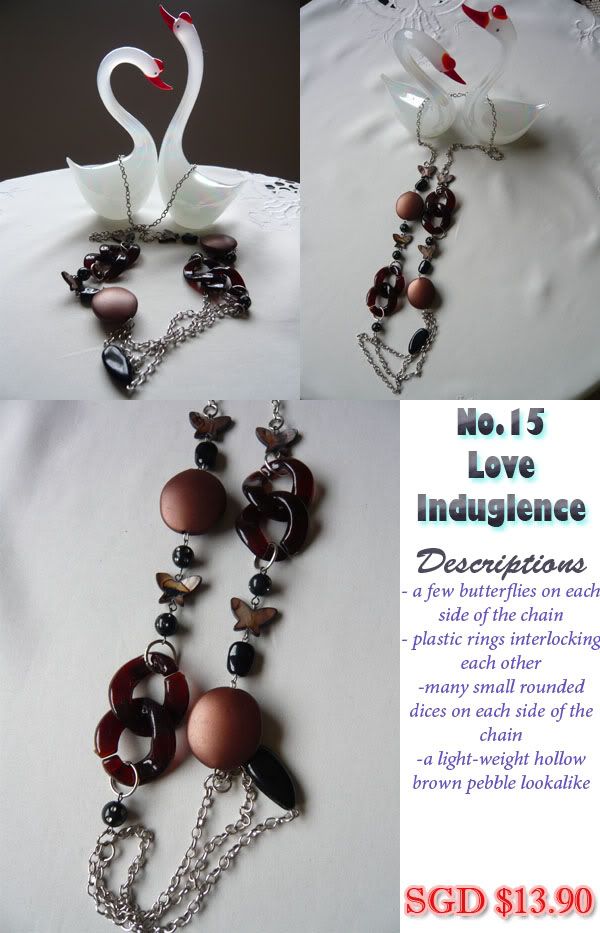 Missed out on our Debut? Click to go back :))
Special Package Deal: Buy any accessories or belts with our debut collection and get $3 off purchase with FREE NORMAL POSTAGE!!
Take me back to Debut Collection, pretty please!

BELTS


16. Chained Me - $10.90 [ALL SOLD]

17. White Crocs - $13.90 [ALL SOLD]
18. Black Crocs - $13.90 [ALL SOLD]
19. Hearto White - $12.90 [ALL SOLD]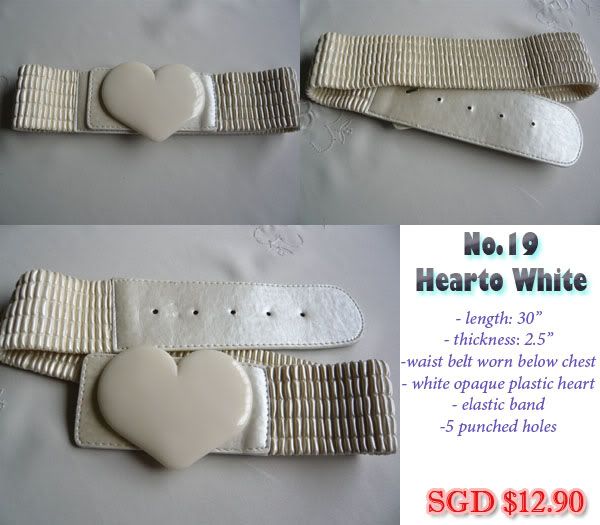 20. Hearto Black - $12.90 [ALL SOLD]

(contest is now over as we found 3 winners for contest #2)
CONTEST #2
Guess this riddle:
What can travel around the world while staying in a corner?

(Hint: This thing must be pasted at the corner)

1st prize-$5 off items exclusive of postage charges
2nd prize-$3 off items exclusive of postage charges
3rd prize- $2 off items exclusive of postage charges

-Winners will be notified via email.
-Customers who purchased an item in the collection are allowed to participate one time in the contest.
-Prizes will not not be valid for people who have the right answers to the contest but did not purchase anything from this collection
Prizes issued are valid for the next collection only.



Our POSB Savings Account A/c No: 195-45600-3
Our POSB Savings Account A/c No: 195-45600-3

Take note that the email addresses used by us is tubeemail@gmail.com and tubeemail1@gmail.com



Ordering Information
Post a comment, please include:
- Your Name
- Email
- The name of the item(s) to be purchased (colour, size and alternative colour/size)
- Method of mailing (Normal/Registered)
- Method of payment (Atm transfer/i-banking)
- Contest answers if you want to participate
Please note that:
1. Model is 160 cm UK 8.
2.We ensure that measurements provided are accurate. We do not entertain any refunds or exchanges if size is not acceptable when received.
3. Prices shown on items are exclusive of postage,
for normal mail- add an additional $1.50 and ($0.50-$1.00) for every additional piece
for registered mail- add an additional $2.24 on top of the $1.50 for normal mail
4. For accessories and belts, postage charges varies with weight, we will inform you the exact amount you have to pay for postage fees.
For more information, read our terms and conditions before confirming your purchase.